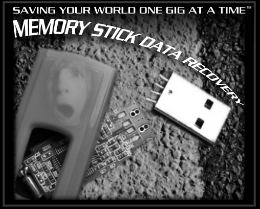 THUMB DRIVE & SD CARD DATA RECOVERY

Flash drives and SD cards are crucial but delicate storage devices that can fail at any time. Slight bending of the head can cause the pins at the base of the head to detach from the circuit board causing it to fail. Another fail point is the fact of poor quality. These devices are crated as cheaply as possible. Because of that, chips contained in them and also the circuit board inside is made of cheap materials. Our technicians can solder microscopic circuits using stereo microscopes in our location. This ability allows us to maintain the finest recovery rate in the business. Saving your data from virtually impossible situations is our specialty.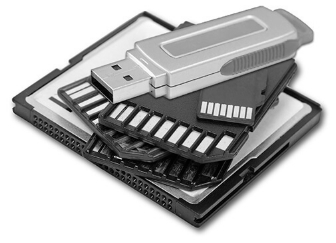 Impact Damage
Water Damage
Operating System Failure
Electronics Failure
Errors
Power Surges
File Corruption
Bad Sectors
Deletion
Reset



Skip the middleman and send it directly to us free. It's easy


Fill out our easy form and get your free FedEx shipping label to send your hard drive for your free evaluation. Once you submit the form you will receive a label usually within and hour.
Get your FedEx label quickly from our offices through your Email. Make sure the return address is correct and you are ready to go.
Place the label on your box and pack your device as if it is made of glass. Padding everywhere to protect it from any further damage. You can drop it off at any location that accepts Fedex packages.
Once it arrives at our location we evaluate the device and contact you with a full evaluation. There is no obligation. We examine it completely in order to give you the best chance for a full data recovery.
When the device is recovered you can download your data. You also have the option of having the data put into a external hard drive or memory stick. We ship the device to your home or office.
THIS IS WHY WE'RE THE BEST DATA RECOVERY SERVICE IN THE UNITED STATES
You need your data fast and our technicians work quickly to fulfill that promise. Every second counts and every recovery is a priority. We work hard in order to provide you with immediate solutions for your critical data loss situation. On the same day your damaged hard drive arrives, we test it with the finest most modern technology available and notify you with an evaluation of the necessary procedures required to complete a successful data recovery. We make things happen fast.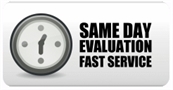 We can copy your recovered data onto another hard drive or flash drive if needed. Sometimes the amount of data recovered is very large and some may prefer to have us copy the recovered data into another storage device. If necessary we can provide a storage device for you or you can send us a storage device. You can also use the data from our secured server while you wait for your storage device to arrive to your location with all your data inside.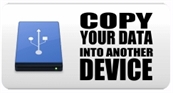 Just when you thought it could not get any easier, now you can just download your data fast from our secured bulletproof server. No need to wait for your data to be delivered to your home or office inside of another storage device. Have your data moments after it's recovered. You can also have the best of both worlds by using the data from our server while you wait for your new storage device containing all your data to arrive to your location. There is no extra charge for this service.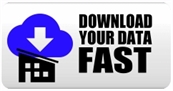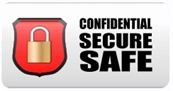 You need to be sure that your data is secure and safe from prying eyes. Our seasoned technicians have recovered millions of gigs without one single megabyte being compromised. Our file integrity detection software allows our technicians to make certain that your data is corruption free, without having to actually view your private data. Our impenetrable server has the latest in protection and is monitored 24 hours a day. Your privacy is most important to us.