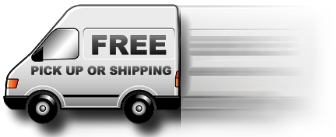 WE CAN HELP YOU GET YOUR STORAGE DEVICE TO OUR LOCATION
Getting your hard drive to our location for data recovery is easy. If you are in the local area you can drop off your storage device or we can pick it up. We can also provide you a free Fedex shipping label to our location for a no obligation data recovery evaluation.
GET A FREE FEDEX SHIPPING LABEL BY FILLING OUT THE FORM BELOW OR CALL TOLL FREE 877-204-0039

Once you fill out the form below, you will receive a Fedex shipping label. Pack your storage device as if it was made of glass and place the label on the box and ship it to our location. Once the device arrives you will be contacted immediately and notified of the free evaluation results.
What type of storage device do you have?

Any additional information here

Phone Number

Your Email Address

Not in the area? We can provide you a free shipping label to send it to our lab
LOS ANGELES - (213) 290-9861
DALLAS TX. - (214) 666-6583
HOUSTON TX. - 281) 404-5472
355 South Grand Avenue
Suite 2450
Los Angeles, California 90071
8950 SW 74ct
Suite 2201
Miami Fl 33156

2101 Cedar Springs Road
Suite 1050
Dallas, Texas 75201
2656 S. Loop W
Suite 326
Houston, Texas 77054